Where to find full text of Martin Luther King Jr.'s "I Have a Dream" speech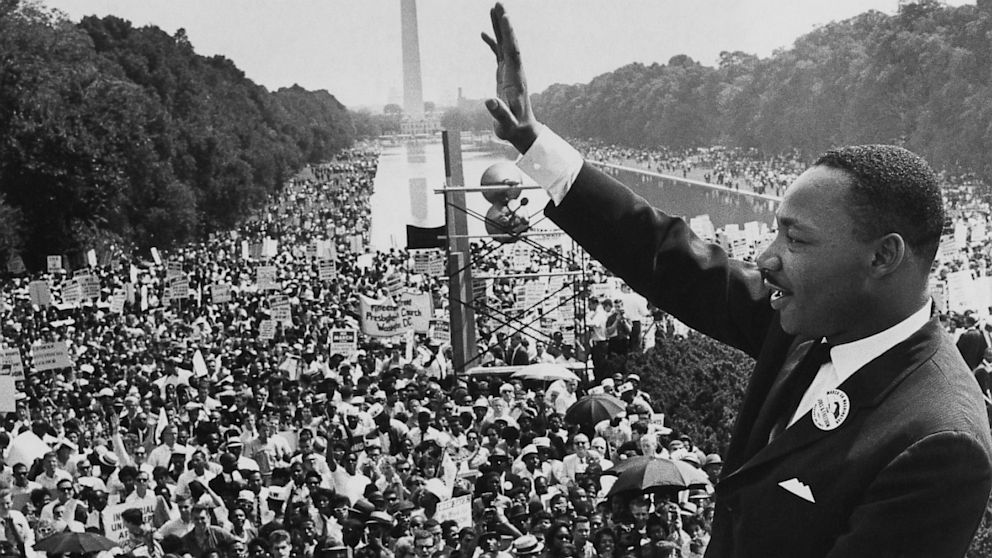 On Aug. 28, 1963, Martin Luther King Jr. gave one of history's greatest speeches. He was standing on the steps of the Lincoln Memorial in Washington, D.C., for a rally called the March on Washington for Jobs and Freedom. Other speakers at the event included John Lewis of the Student Nonviolent Coordinating Committee, who chided the Kennedy administration for failing to do more to protect black Americans and civil rights activists from violence in the South (civil rights leader Medgar Evers had been assassinated just two months before the march, for instance), and civil and social rights leader Bayard Rustin (who, it should be noted, was also an early activist for gay rights).
Some black nationalists, including Malcolm X, harshly criticized the march. He wrote in his autobiography of Malcolm X in 1964:
I was there. I observed that circus. Who ever heard of angry revolutionists all harmonizing 'We Shall Overcome … Suum Day … ' while tripping and swaying along arm-in-arm with the very people they were supposed to be angrily revolting against? Who ever heard of angry revolutionists swinging their bare feet together with their oppressor in lily-pad park pools, with gospels and guitars and 'I Have A Dream' speeches?
But from the steps of the Lincoln Memorial, before a crowd of 250,000, King delivered what has become one of the most unforgettable speeches of our time. It's a speech that is quoted, referenced and alluded to in student papers, history books, TV shows and cultural discussions. But unfortunately for the public, though the speech was made in a public forum, the words are not in the public domain. The King family. which owns the copyright to the speech, keeps tight control of those words – no one is allowed to reproduce it without paying a hefty sum for the rights – so it can be tough to find a legally shareable video of the speech or a complete transcript of the words. Luckily, a scanned PDF of the speech (typed up on an old manual typewriter) can be found online on the website of the U.S. National Archives.
The copyright on the speech won't expire until 2038, when it will finally be in the public domain.